Events
Outdoor Queer Recess
to

Event Location

2218 Marie Mount Hall + McKeldin Mall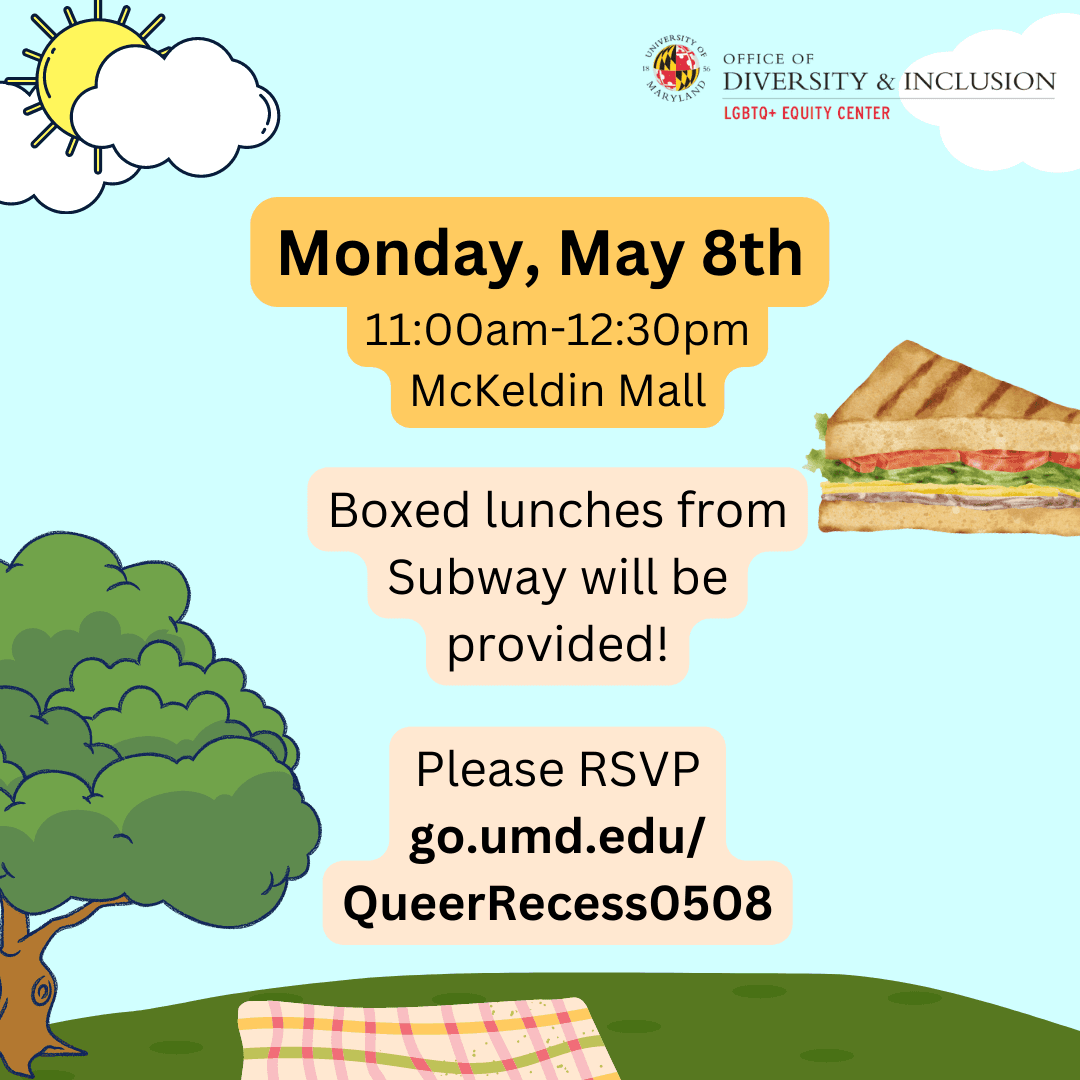 Where are we meeting?
We will all meet at the LGBTQ+ Equity Center at 11:00 am and head to McKeldin Mall altogether!

How long is Outdoor Queer Recess?
11:00 am - 12:30 pm
What will we do?
The choice is yours! We will supply card games, a frisbee, and boxed Subway lunches for those who RSVPd by 05/01.

Please email us at lgbtq@umd.edu if you have any questions. We look forward to seeing you there!